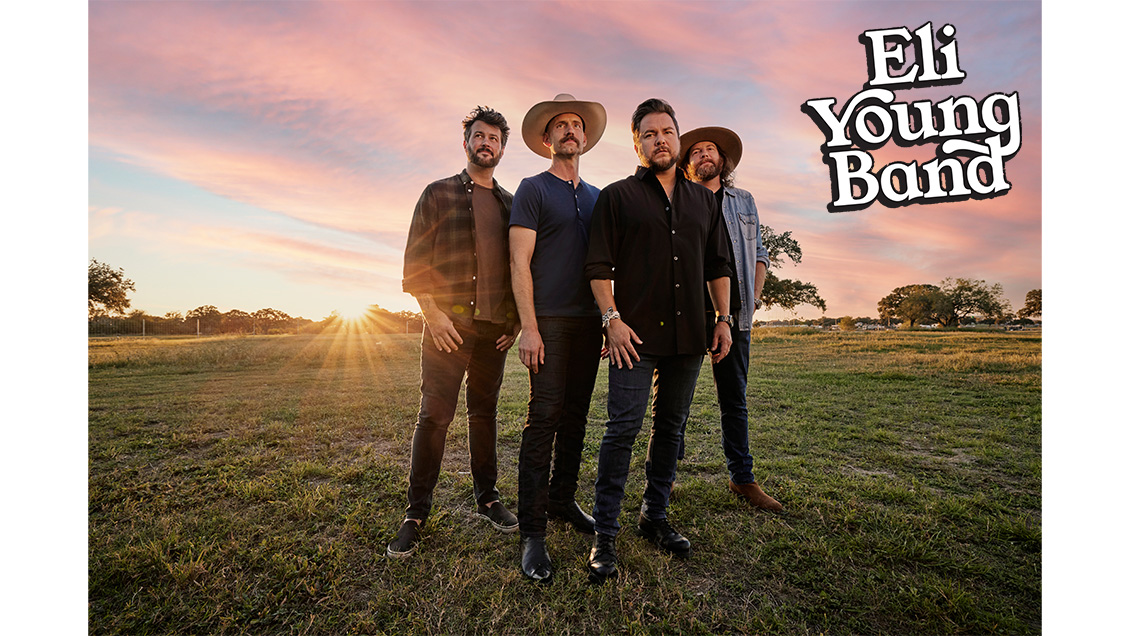 ELI YOUNG BAND - Wednesday, February 21, 2024 at 7:30 PM
With momentum still high following their fourth career #1, MULTI-PLATINUM hitmakers​ ELI YOUNG BAND​ are releasing an introspective new single with "​Break It In​" via The Valory Music Co. Under producer Dann Huff, the tune explores lessons in life and love that are only learned over time well spent. As showcased through vivid Benjy Davis, Brandon Day, Daniel Ross, and Michael Whitworth-penned lyrics, EYB further delivers a booming chorus: ​"Like these dusty boots that walked me through / The work that got me here / And these faded jeans with Skoal can rings / I've worn out all these years / When the shine wears off, when you lose that gloss / There's so much more underneath it all / You think that good is good as it can get / Then you break it in."

"We definitely didn't just start a band and have instant success. We've continued to build it up over the years — we broke it in," shares EYB. "We've been blessed to have had our moments of being able to sit back and soak it all in. 'Break It In' carries a message you learn with time, and we're so excited for these lyrics to be heard far and wide!"

"Break It In" closely follows ​THIS IS ELI YOUNG BAND: GREATEST HITS​, which features chart-toppers – "Love Ain't," PLATINUM "Drunk Last Night," 2X PLATINUM "Even If It Breaks Your Heart," and 3X PLATINUM "Crazy Girl." EYB has always been unique in modern Country music as a true band of brothers who cling fast to their Texas roots and has maintained an impressive trajectory with singles earning ​Billboard​'s #1 ​Country Song of the Year​ and ACM Awards ​Song of the Year​. They have previously earned multiple nominations from GRAMMY, CMA, CMT, ACA and Teen Choice Awards.

Artist Website - Eli Young Band

Standard ticket prices range from $39 to $65, not including ticket service fees.
This show is presented by WCC.  No outside food or beverages allowed in Wachholz College Center.
Recommended age limit 6+
Lobby doors open 60 minutes prior to start of show.