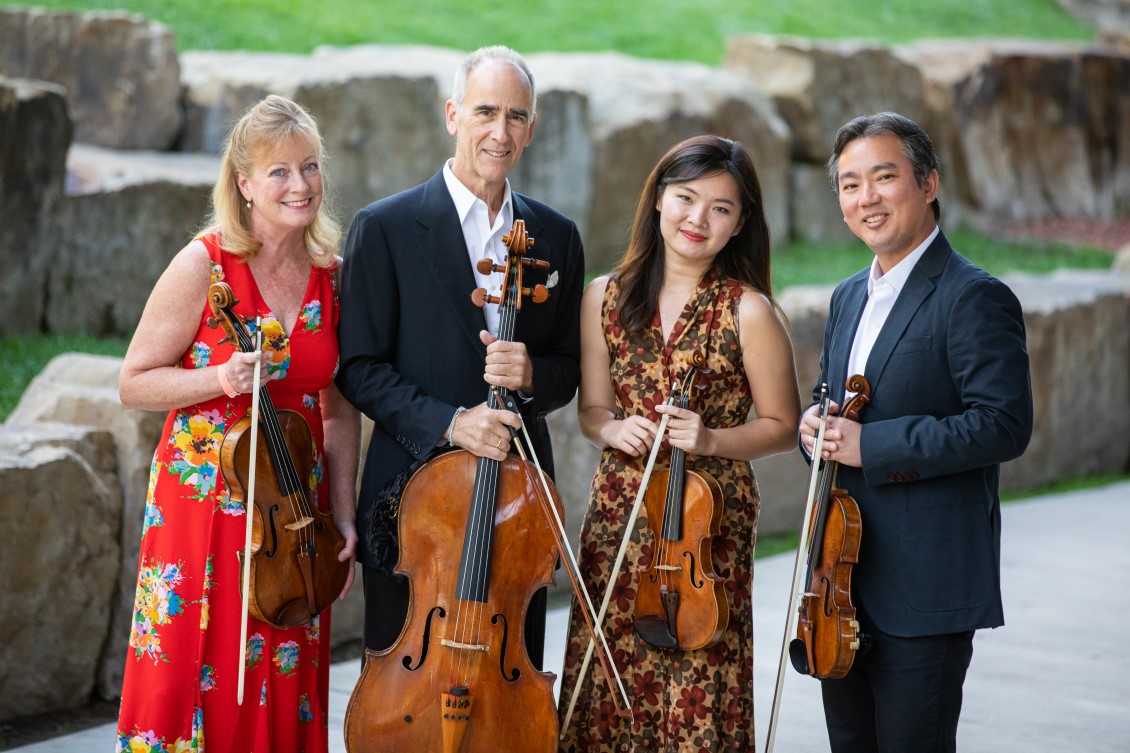 NEW YORK PHILHARMONIC STRING QUARTET - Saturday, January 28, 2023 at 7:30 PM
The New York Philharmonic String Quartet comprises four Principal musicians from the Orchestra: Concertmaster Frank Huang (The Charles E. Culpeper Chair); Principal Second Violin Group Qianqian Li; Principal Viola Cynthia Phelps (The Mr. and Mrs. Frederick P. Rose Chair); and Principal Cello Carter Brey (The Fan Fox and Leslie R. Samuels Chair). 
The group was formed in January 2017, during the Philharmonic's 175th anniversary season; the New York Philharmonic String Quartet made its debut as the solo ensemble in John Adams's Absolute Jest in New York in March 2017, and reprised the work on the Orchestra's EUROPE / SPRING 2017 tour. 
All four members are multiple prize winners, have appeared as concerto soloists with the Philharmonic and orchestras around the world, and have appeared frequently in the Philharmonic's chamber music series at David Geffen Hall and Merkin Concert Hall.
Artist Website
Ticket prices range from $50 to $70, not including ticket service fees.
This show is presented by WCC. No outside food or beverages allowed in Wachholz College Center.
Recommended age limit 6+
Lobby doors open 90 minutes prior to show start.