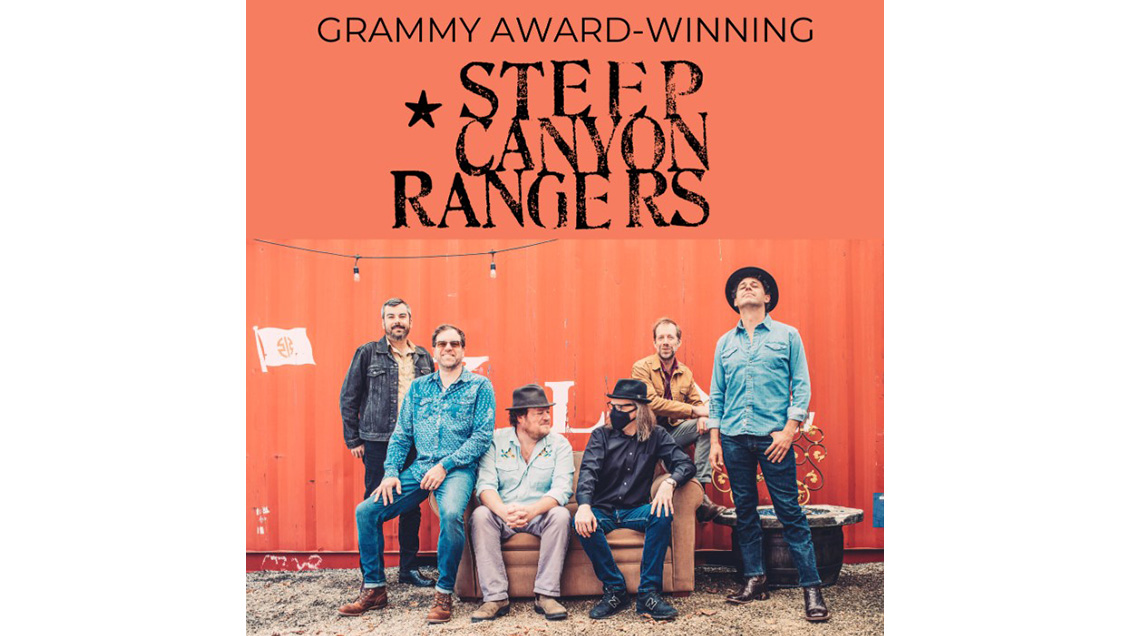 STEEP CANYON RANGERS -  Friday, July 7, 2023 at 8:00 PM
Bluegrass and Americana favorites, the STEEP CANYON RANGERS, come to the Flathead Valley on July 7, 2023.

Steep Canyon Rangers have been on a journey that is uniquely their own. The band started in college at UNC-Chapel Hill, then dove head first into bluegrass in its most traditional form, and over the years have risen to the top of the bluegrass genre headlining top festivals such as Merlefest and Grey Fox Bluegrass. Only to then be discovered by Steve Martin, famous actor and banjo player. Martin has taken the Rangers on over a decade long tour introducing them to hundreds of thousands of new fans and giving them prime time TV exposure. This has helped SCR become the most recognizable modern name in bluegrass music. The band has continued to tour extensively on their own, without Martin, and have expanded their genre into country, jam and Americana. The Rangers are big players in the bluegrass/country and Americana scene today. They are often compared to predecessors The Band, Nitty Gritty Dirt Band, and the modern Zac Brown Band.
Artist Website
Ticket prices range from $38-$65, not including ticket service fees.
This show is presented by WCC.
Recommended age limit 6+
Lobby doors open 60 minutes prior to show start.