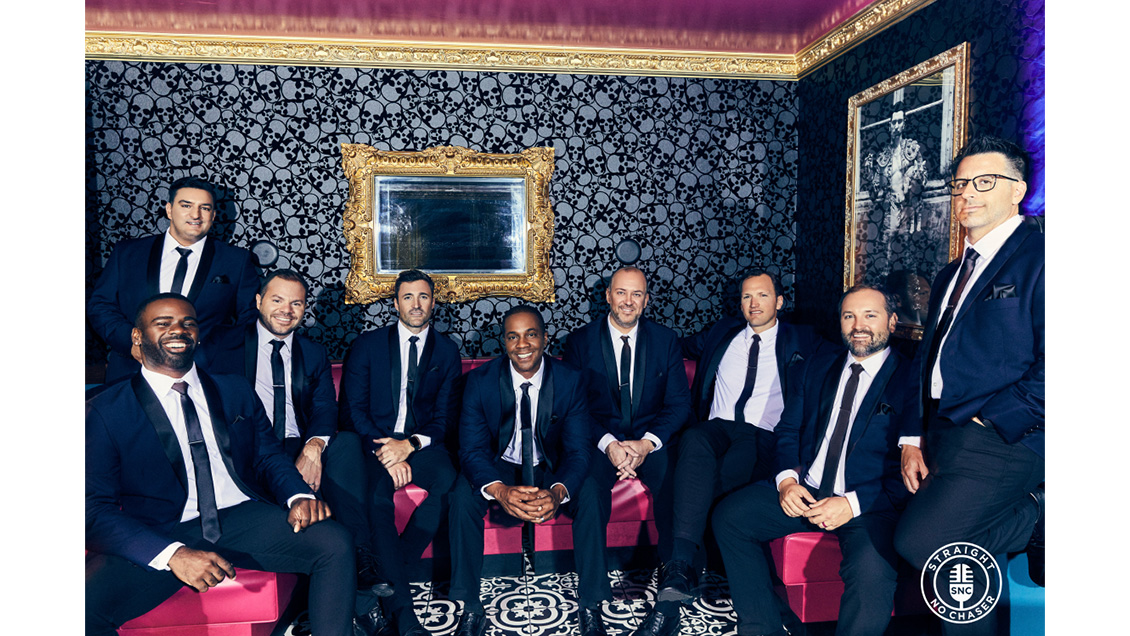 STRAIGHT NO CHASER: SLEIGHIN' IT TOUR - Friday, October 20, 2023 at 8:00 PM
The Wachholz College Center is proud to present Straight No Chaser as they kickoff their 2023 Sleighin' It tour right here in the Flathead Valley on October 20, 2023.

If the phrase "male a cappella group" conjures up an image of students in blue blazers, ties, and khakis singing traditional college songs on ivied campuses... think again. Straight No Chaser (SNC) are neither strait-laced nor straight-faced, but neither are they vaudeville-style kitsch. They have emerged as a phenomenon with a massive fanbase and a long list of accomplishments including 2 RIAA Gold Certified albums, over 1.5 million concert tickets sold, over 1 billion streams on Pandora, and over 2 million albums sold worldwide. Straight No Chaser is the real deal, the captivating sound of nine unadulterated human voices coming together to make extraordinary music that is moving people in a fundamental sense... and with a sense of humor.

Artist Website - Straight No Chaser



Ticket prices range from $49 to $79, not including ticket service fees.
This show is presented by WCC. No outside food or beverages allowed in Wachholz College Center.
Recommended age limit 6+
Lobby doors open at 7:00pm; Show starts at 8:00pm.